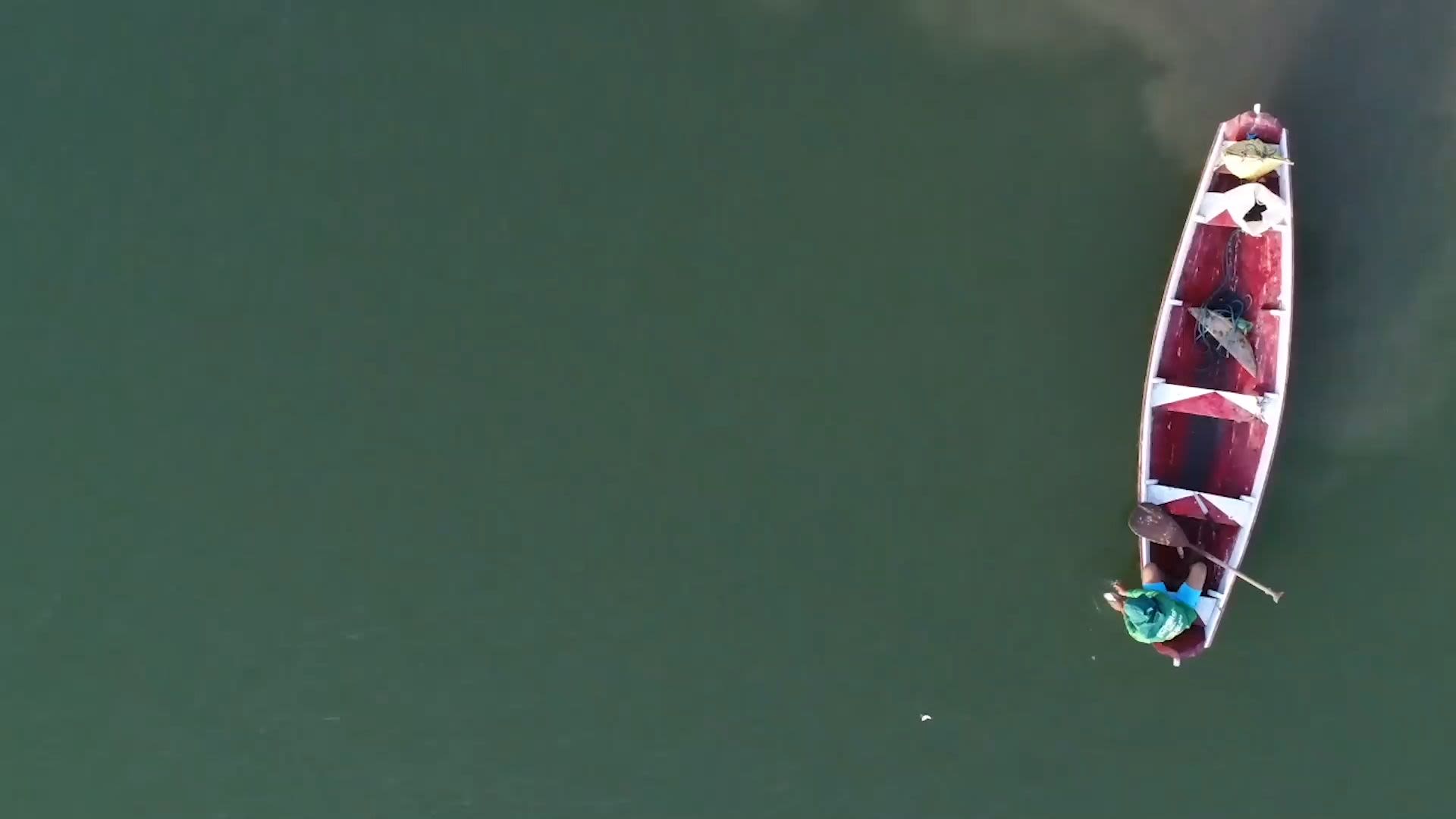 foreword from the
president & ceo
I can say, without hyperbole, that 2020 has been the strangest year in most of our lives, and certainly in Rare's history. It challenged us at every level of the organization—from reaching the communities with whom we work to untangling workplace logistics. And while many of the challenges remain, I've never been prouder of this organization.
Despite the harrowing impacts of COVID-19, Rare staff and the communities we serve have remained resilient at heart and creative in practice. The pivots and pirouettes attempted have been nothing short of inspiring. Closing offices and transitioning to virtual meetings was relatively easy compared with the need to support conservation in the rural communities we were unable to visit; the need to train the leaders who actually make the change, without the deeply immersive personal engagement to which we've grown accustomed; and the need to advance policy changes with leaders accustomed to personal visits and protocol. Time and time again our teams found a way.
The pandemic may have limited our ability to reach those we seek to help, but it unleashed the creative energy necessary to make the best of the moment. Rare and our partners will be better for it over time.
This year, we saw the Black Lives Matter movement catalyze conversations and actions in the U.S. and around the world in support of social justice. Meeting the moment demanded that we listen, that we begin reflecting on how the environmental and conservation fields have perpetuated racial injustice, and commit ourselves to building a more diverse, inclusive, and equitable organization, one that truly lives up to the values to which we aspire.
While 2020 has been a year full of uncertainty, anxiety, and mourning, it has also been one of deep reflection, shared learning, and rebirth. The seeds we plant during these challenging times will eventually sprout and take root. After exploring this digital Year in Review (our first!), I hope you find inspiration in all the potential regeneration to come from this tumultuous year.
On behalf of the global Rare community, I thank you for your support in these most difficult times, and I wish you a safe, restful, and peaceful holiday season. We look forward to connecting in the new year.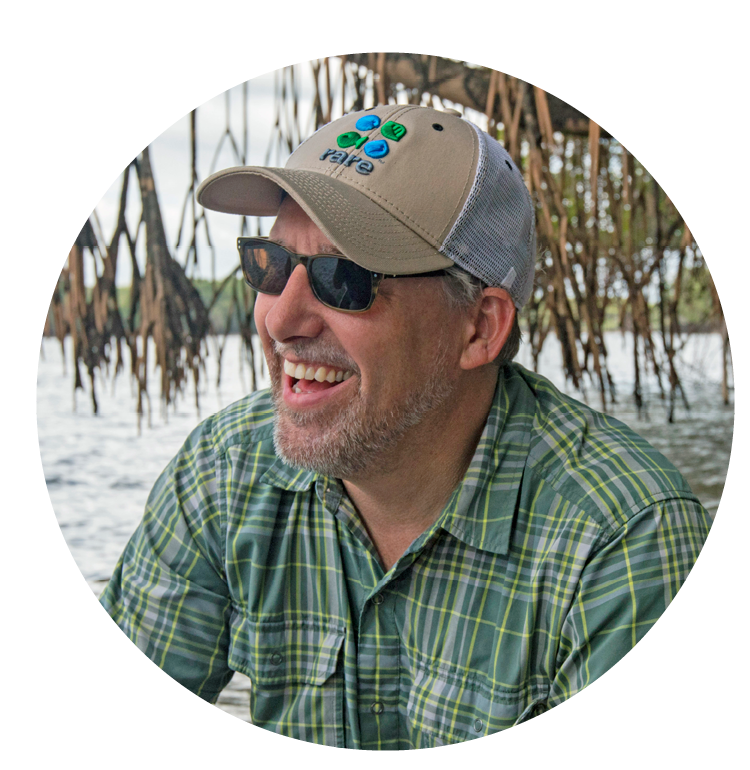 Cheers,
Brett Jenks
President & CEO, Rare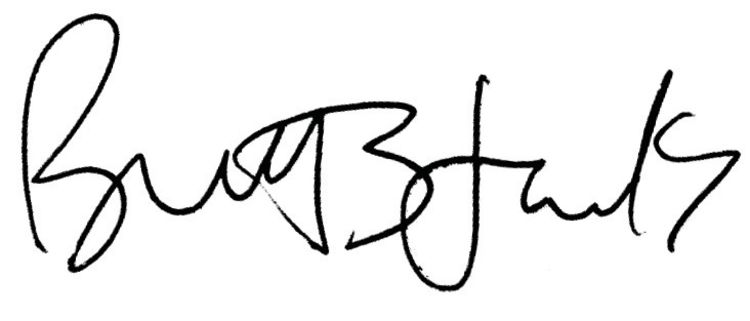 Pushing Past the Pandemic
The global pandemic forced our country teams to adapt and innovate in their work to safeguard biodiversity, secure food systems, protect livelihoods and fight climate change. They did so with a mindset of solutionology that inspired us all. Read on for their personal accounts.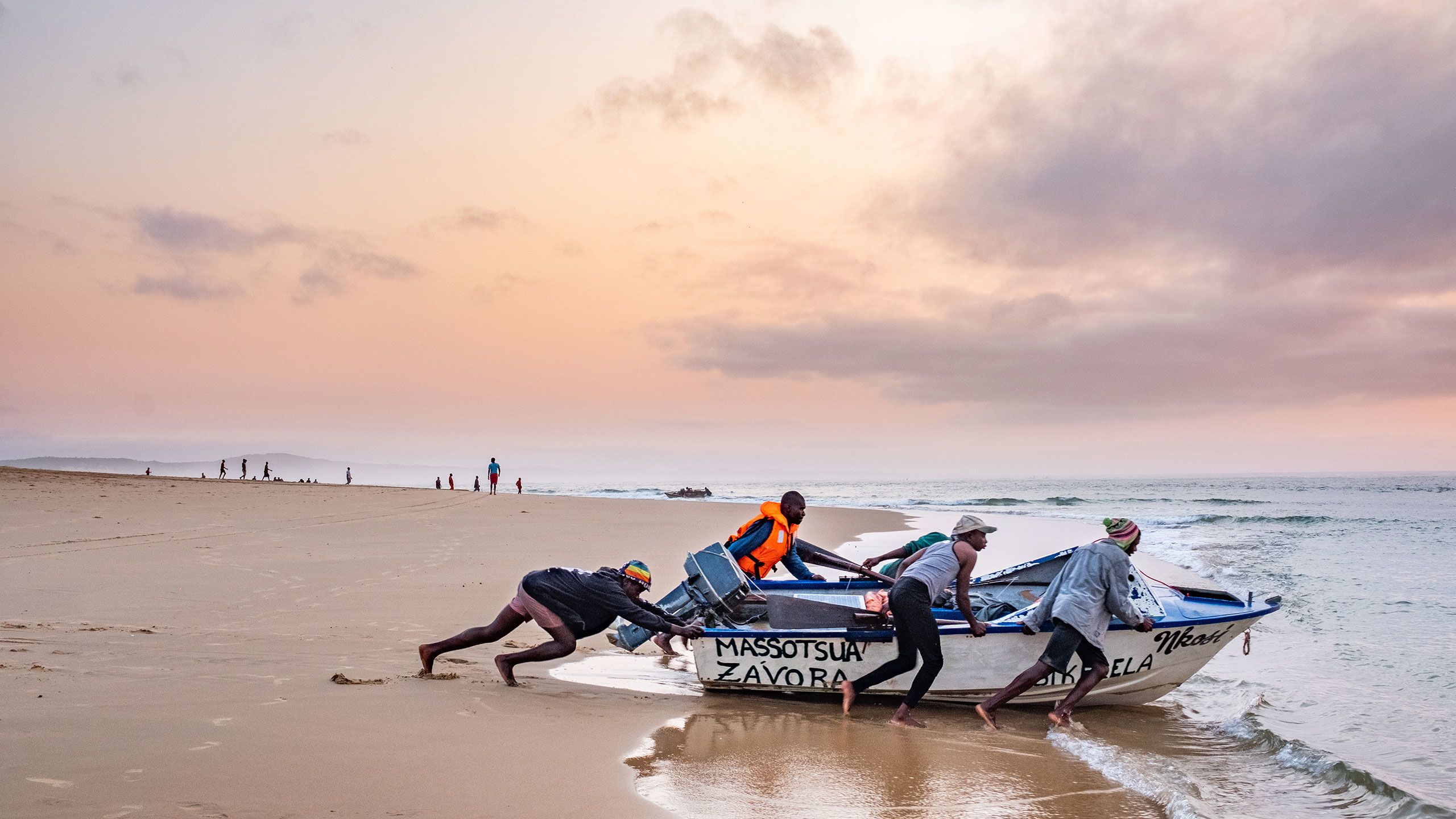 "Our reinvented digital training model continued to train fishers, communities and key partners in networking marine reserves and enhancing management bodies and local associations so we can continue to deliver in Brazil."
Brazil Highlights
Launched a virtual class exclusively through the WhatsApp mobile application to involve and educate fishers and partners in sustainable community-based fisheries management.
Co-hosted a webinar series jointly with strategic partners to engage university, government, NGO and other target audiences around the implementation of the Sustainable Development Goals in Brazil.
Spearheaded a fundraising campaign to supply partner fishing communities with food and health kits in response to the pandemic.
Partnered with Conservation International and Oceana to forge an alliance to defend fishing communities in Brazil's Northeast and inform the public of policy decisions impacting communities affected by COVID-19 and oil spill crises.
---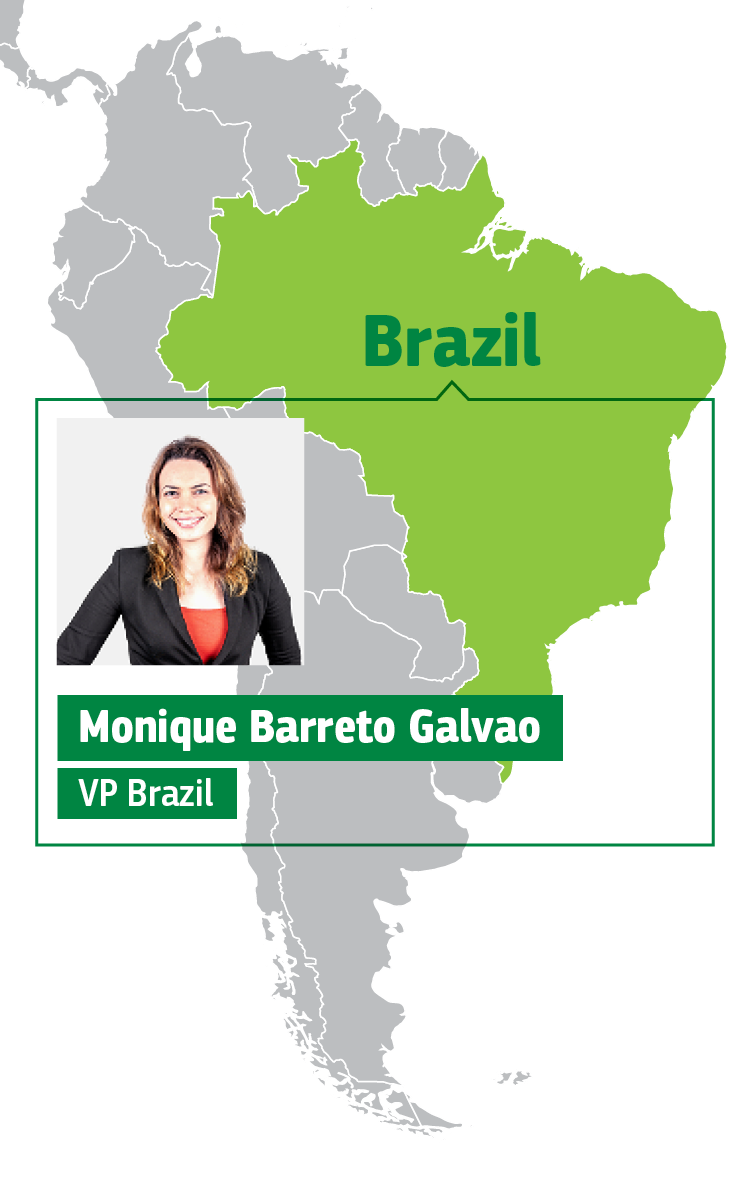 "2020 life with COVID-19 is teaching us to value the essential things in life—even the small details. And above all, it's teaching us not to give up

."
Colombia Highlights
Expanded work on sustainable agriculture in Norte Santander, building out a robust community of innovators who are leading the change in farming and providing an example for others to follow.
Graduated the first 100% online cohort of municipal officials, researchers, and technical extensionists, delivering quality and developing a readily replicable, cost-effective model.  
Selected as one of 8 global finalists of the Curt Bergfors Food Planet Prize from among more than 650 entrants working to solve food systems challenges.
---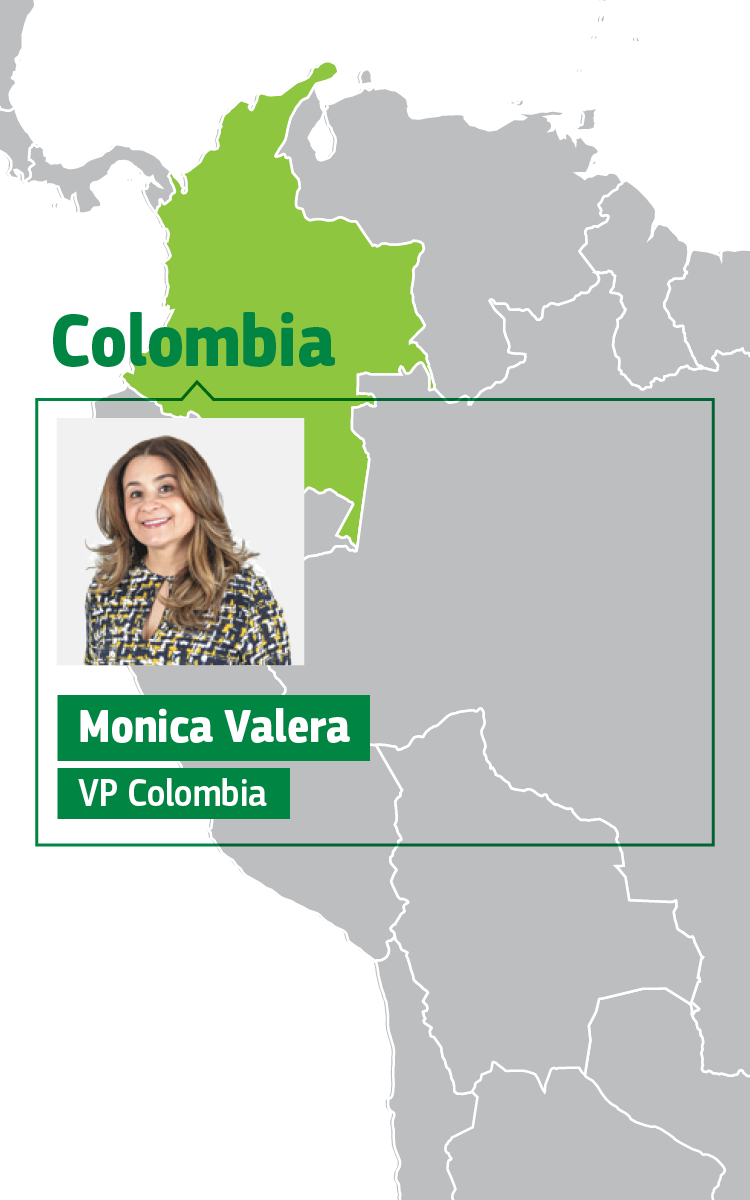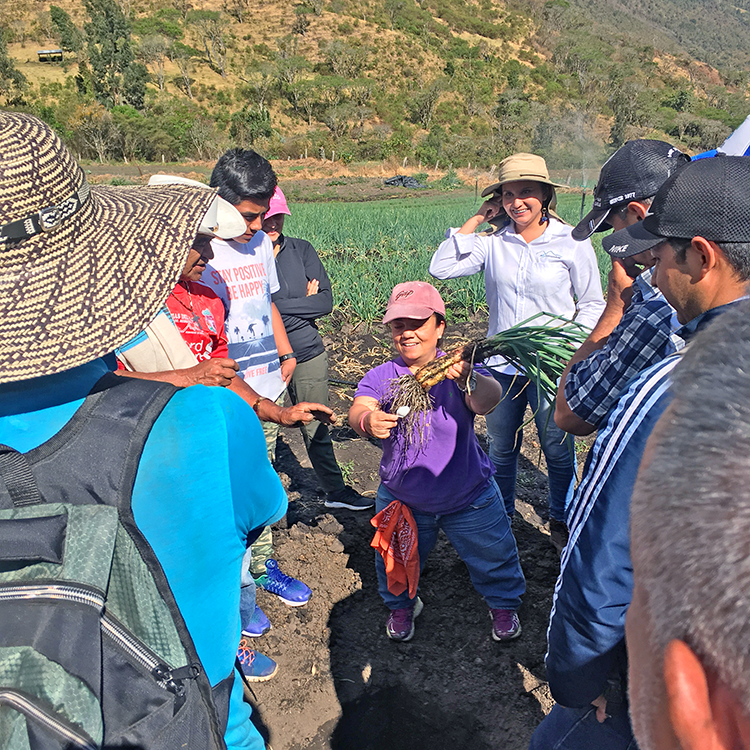 "The tenacity, determination and creativity of the Indonesia team allowed us to deliver on almost everything just like any other year."
Indonesia Highlights
Helped place 350,000 hectares of ocean under community-based management. That's an area bigger than New Mexico!
Spurred 29 local leaders to commit to supporting small-scale fishery reform.
Held gender inclusion and climate adaptation strategy trainings for government extension officers in 241 coastal communities through innovative online modules.
Enhanced gender equity in fishing communities through customized financial literacy and planning, OurFish trainings. 
Established 2 Savings Clubs to build economic resiliency of fishing communities.
---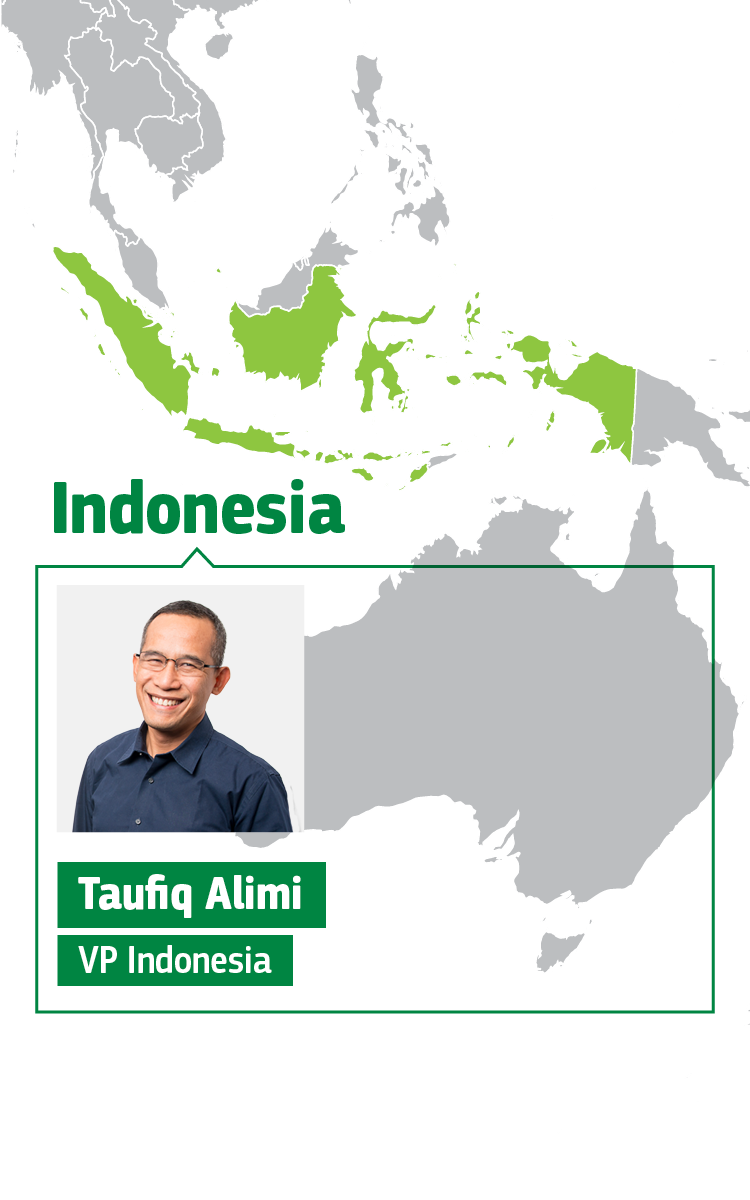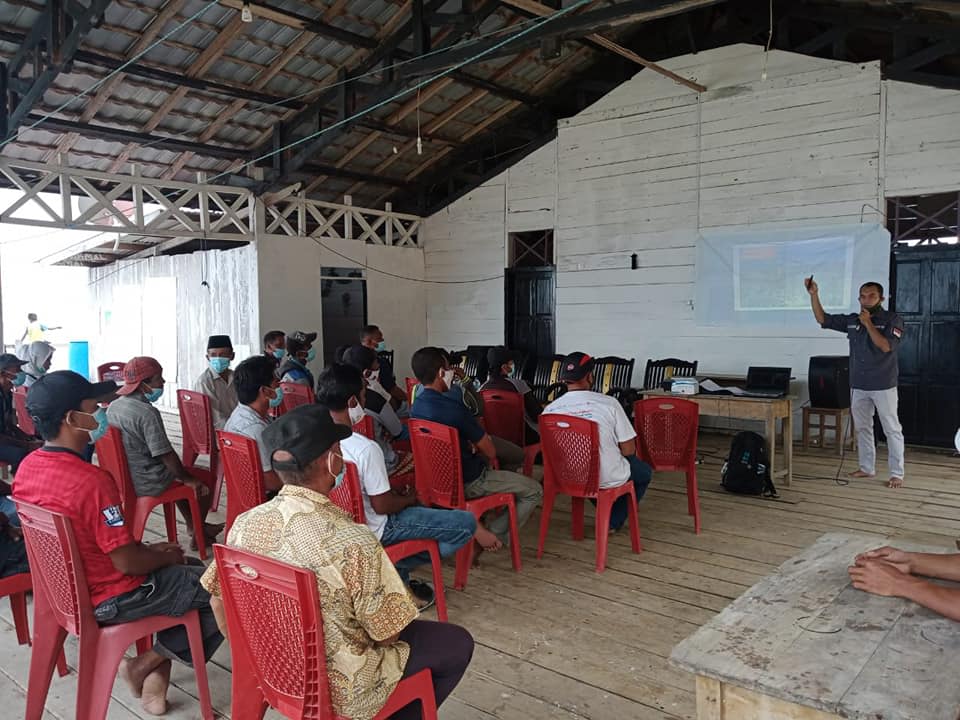 "We've strengthened ties with our communities, their leaders, and even high-level government officials. We've made evident the power of the Fish Forever approach to strengthen the resilience of Honduras' coastal communities."
Mesoamerican Reef Highlights
In November, Hurricanes Eta and Iota battered the Caribbean coast of Honduras. While members of our team are safe, the devastation will impact our work in the months ahead. We will keep you updated of both challenges and progress in the region.
---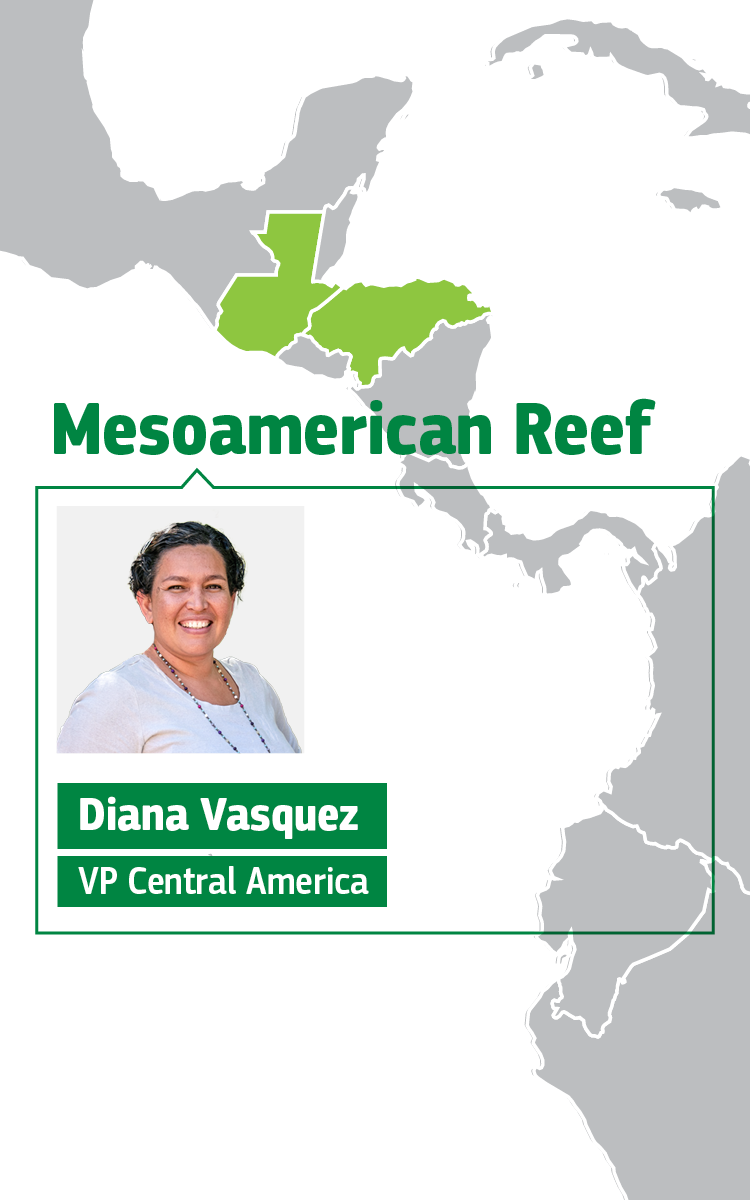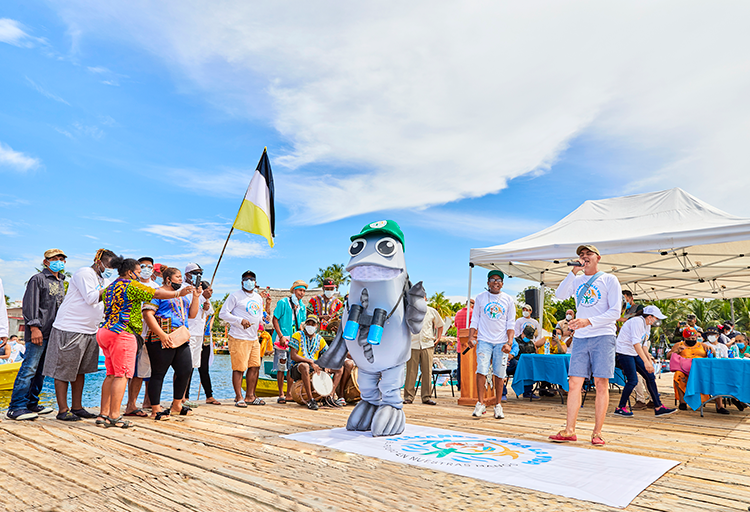 "We revisited our delivery model for the new normal. It took months, but we successfully re-engaged the government and the communities, and we will soon be establishing the first set of managed access with reserves in Mozambique!"  
Mozambique Highlights
Celebrated a landmark regulation empowering community-based fisheries management, a major step toward giving coastal communities formal rights to access and steward their fisheries.
Met with Mozambique's Minister of Sea, Inland Waters and Fisheries to discuss our partnership to advance community-based fisheries management.
Supported fishing communities in developing 19 alternative livelihood business plans to reduce dependency and alleviate pressure on fishing grounds.
---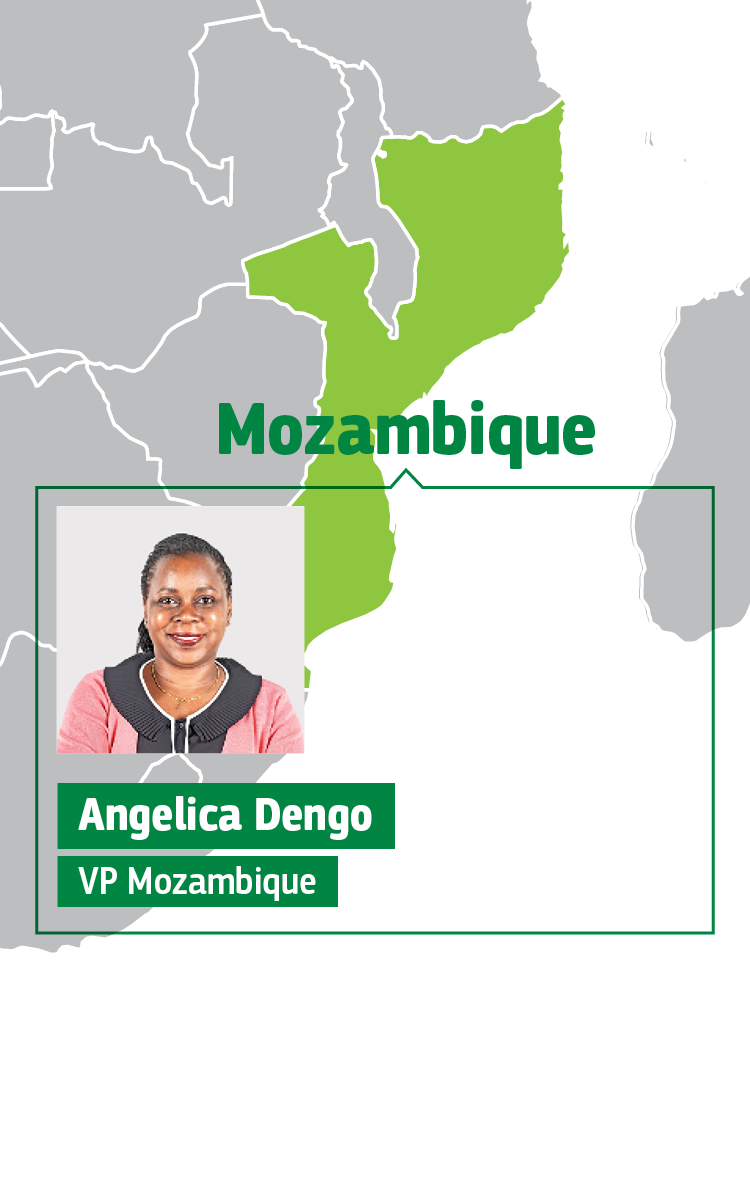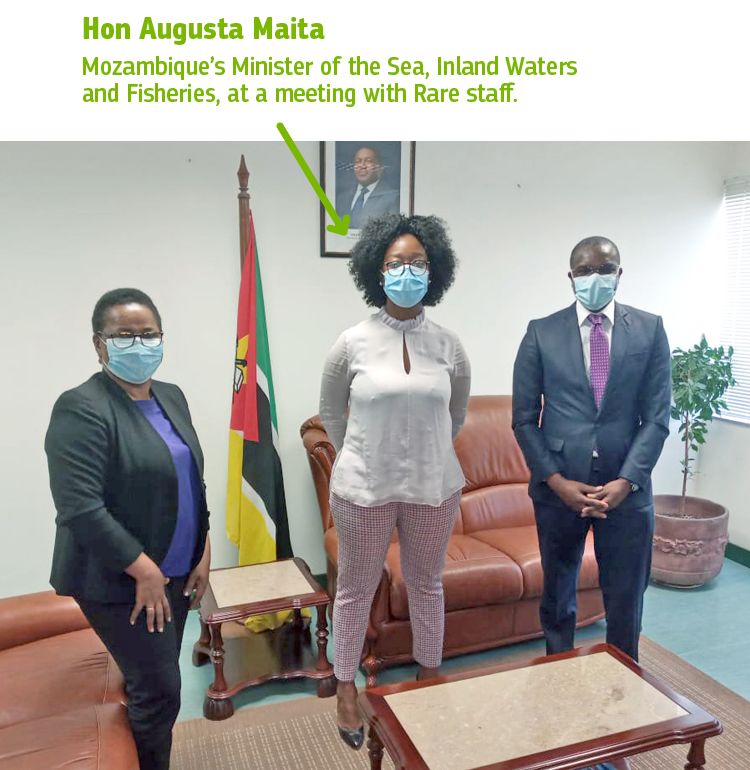 "No typhoon, earthquake or global pandemic can stop our momentum if we all decide it's something we want to do."
Philippines Highlights
Held a virtual Kumustahan, convening local leaders from 19 local government units and 20 additional communities to share success stories about responding to the pandemic.
Partnered with the Bank of the Philippines Islands to provide mobile banking services for 16 Fish Forever Savings Clubs in the Philippines.
Launched a Fishing for Climate Resilience campaign to protect mangroves and other nature-based solutions to climate change.
---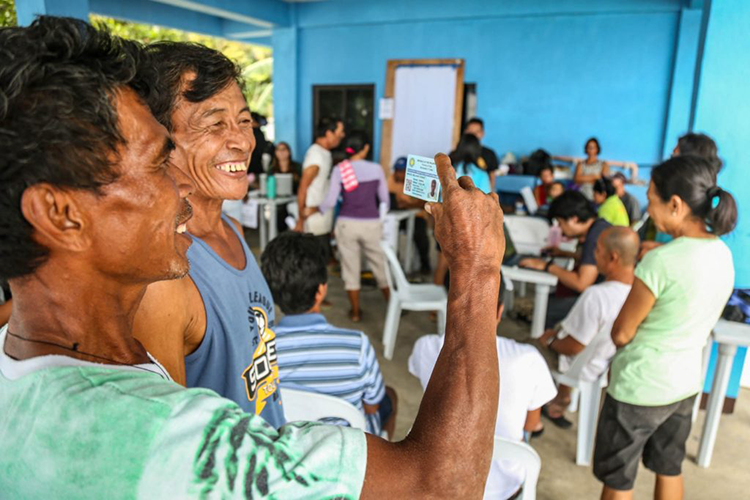 Sparking Conversations
While we're accustomed to creating engaging in-person experiences, the pandemic required us to pivot. We launched Rare Conversations, a virtual engagement series featuring live conversations between Rare staff and thought leaders from the intersection of conservation, behavioral science and design thinking. Over 500 people attended our first three Rare Conversations, which will continue into 2021.
From left to right: Dr. Madhuri Karak, Rare Center for Behavior & the Environment; Julie Packard, Monterey Bay Aquarium; Dr. Robert Frank, Cornell University; Rocky Sanchez Tirona, Rare Philippines; and Sarah Stein Greenberg, Stanford University d.School.
From left to right: Dr. Madhuri Karak, Rare Center for Behavior & the Environment; Julie Packard, Monterey Bay Aquarium; Dr. Robert Frank, Cornell University; Rocky Sanchez Tirona, Rare Philippines; and Sarah Stein Greenberg, Stanford University d.School.
Innovation and Impact
The COVID-19 pandemic didn't slow down our program teams. Rather, it inspired us to innovate and find new solutions while still delivering on the impact we promised our donors, our partners, and ourselves.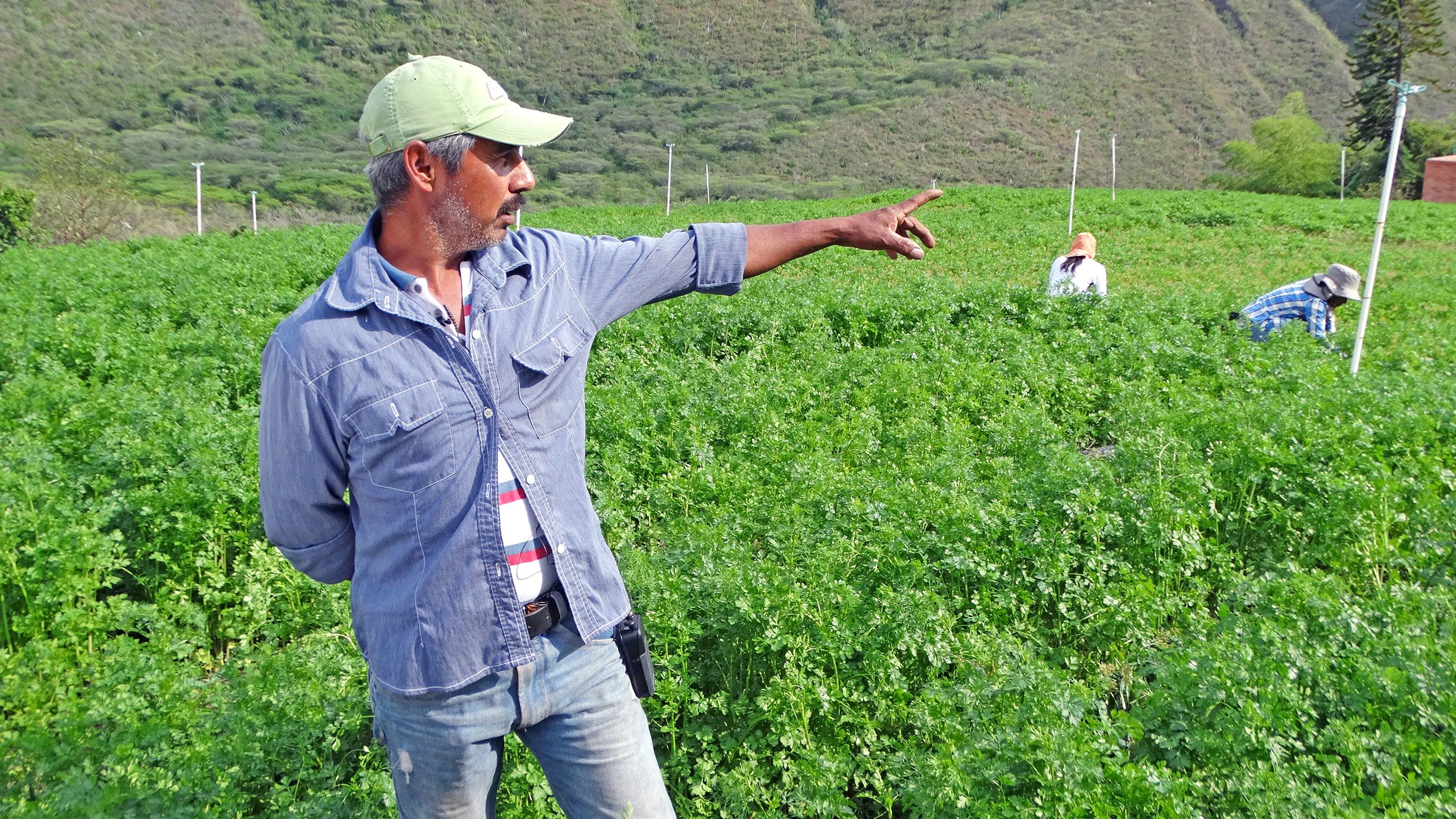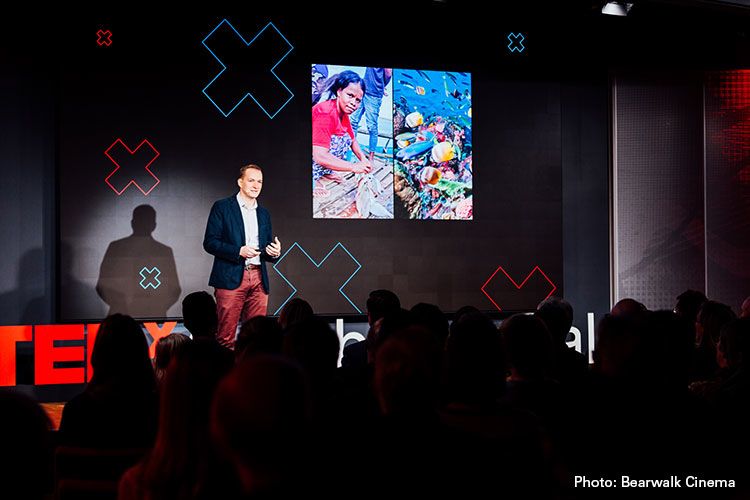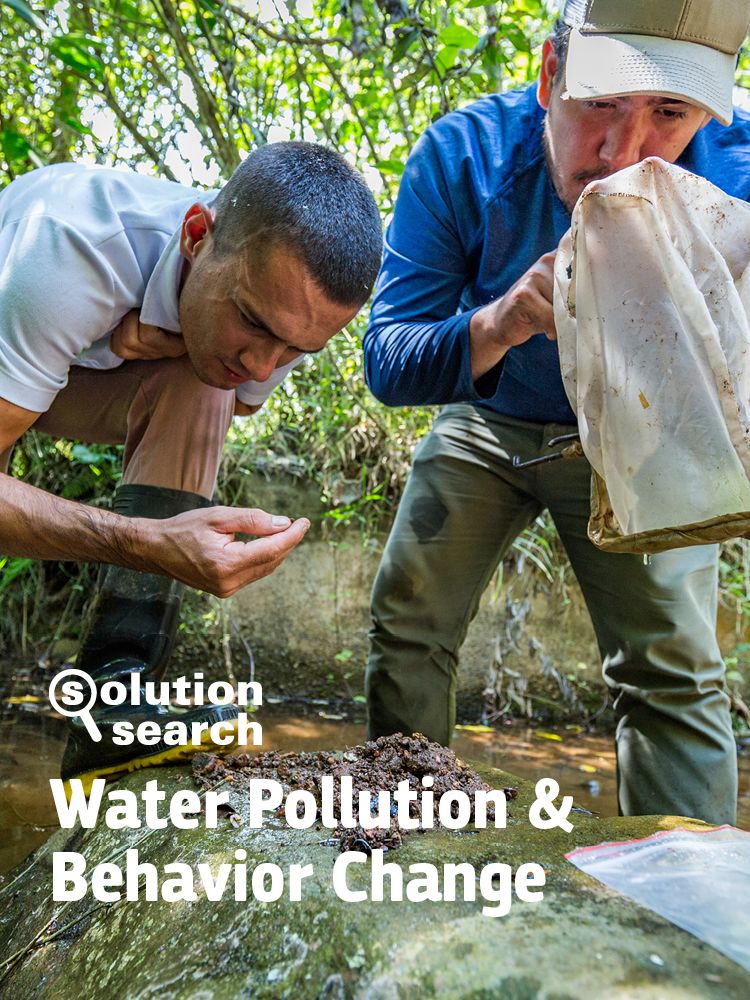 The BE.Center: Building Demand for Behavior-Centered Design
As conservation's first center dedicated to behavioral design, the Center for Behavior & the Environment (BE.Center) is transforming how the environmental sector tackles our global challenges. The team has made major strides in building the field. Some highlights include:
---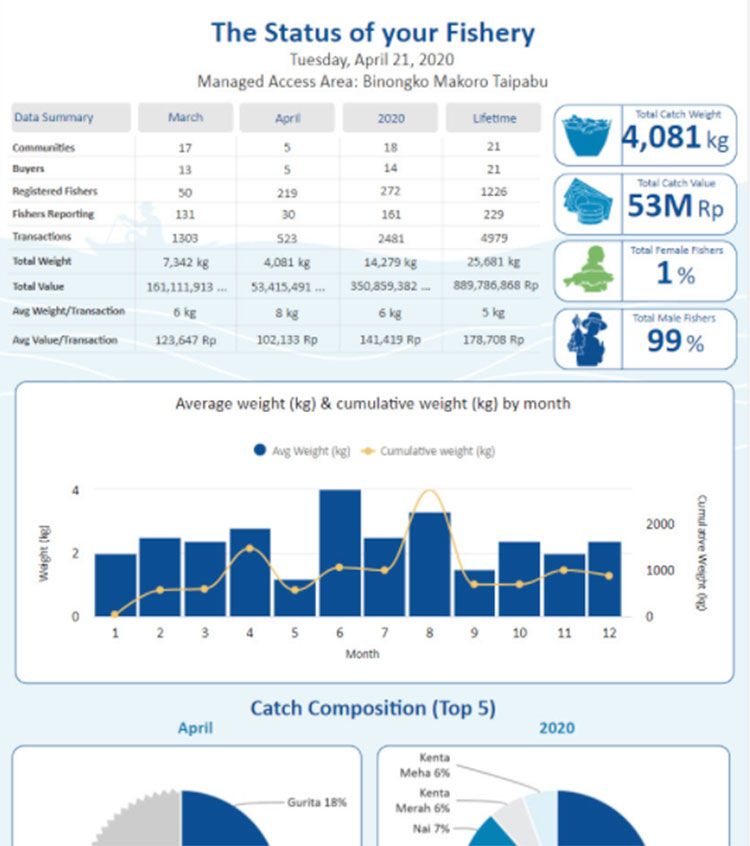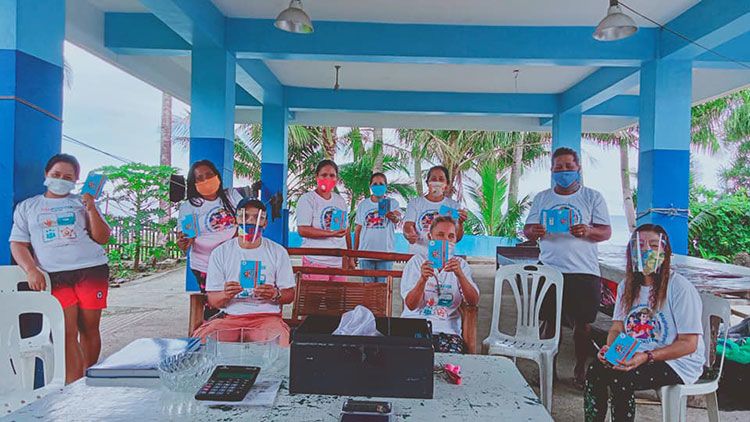 Fish Forever: Building Networks of Progress
While COVID-19 caused disruptions and delay, it also sparked innovation and collaboration among our country teams, governments, partner communities, and fishers.
Delivering Data for Decision Making: In April, Rare launched the Fish Forever Portal, a digital hub designed to get real-time data into the hands of partners and decision makers quickly, reliably and conveniently, and help them manage local fisheries more effectively.
Supporting Savings Clubs: To date, Rare has helped partner communities start over 300 savings clubs and mobilize $2.5 million for saving, lending and weathering emergencies. Incredibly, Rare helped partner communities set up 21 savings clubs since the global pandemic disrupted daily life in March. The pandemic put the mandate of these clubs to the test, and they rose to the occasion as the safety nets that they were designed to be: helping to distribute food when income and supply chains fell apart, providing masks, and coordinating community-wide support.
Building Networks of Leaders: In September, for the first time ever, Rare convened government representatives from six Fish Forever countries for a virtual roundtable on the vital role small-scale fishers play in local food security, local economies, and marine conservation. In November, Rare brought together mayors from around the world to share experiences and nurture a growing global community of local leaders supporting small-scale fisheries.
---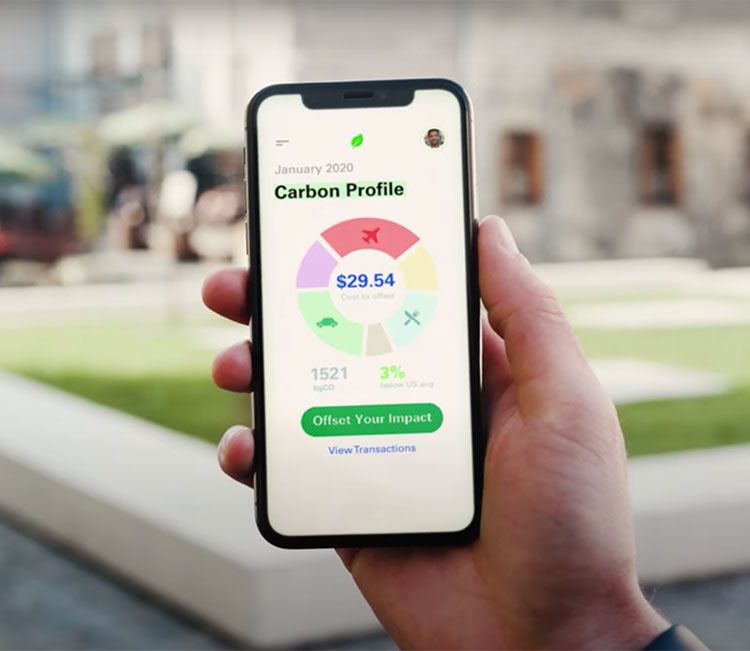 Make It Personal: Personalizing the Climate Fight
In 2020, we continued to make the case for inspiring personal climate action as an important piece of the climate puzzle. If the COVID-19 pandemic taught us anything, it is that individuals are capable of changing their behavior. And we are also hearing more each day about the tremendous potential individual action has for sparking sustainable behaviors and driving down carbon emissions.
For the Make It Personal program, it was a year of strategy-building, innovating and developing pilot approaches to help Americans adopt climate-friendly behaviors.
We designed a banking tool to help customers calculate the carbon footprint of their purchases and make climate-friendly spending decisions.
We conducted in-depth qualitative consumer research on issues like transitioning to a plant-rich diet to better understand barriers and opportunities.
We laid the groundwork for launching pilot initiatives in 2021, including partnering with one company to offer a "Green Benefits" package to test how employers might incentivize climate-friendly behaviors with employees. 
---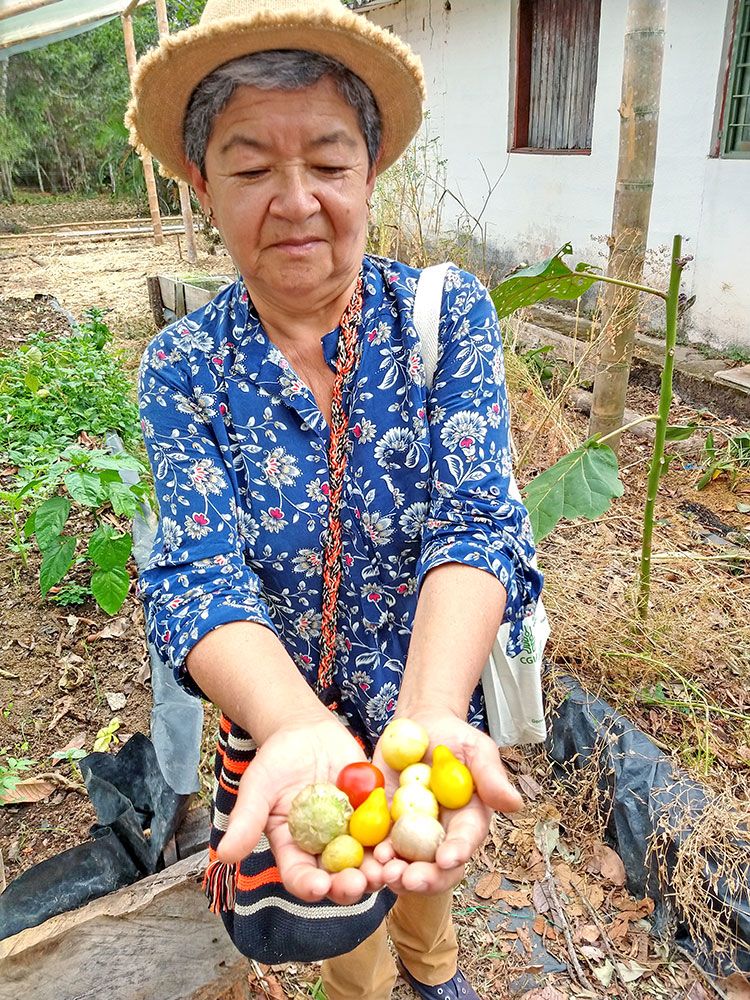 Lands for Life: Seeding Sustainable Agriculture in Colombia
In 2020, the newly-launched Lands for Life program took our work in Colombia in an exciting new direction. What started as small, incremental work in northern Colombia helping farmers become informed and empowered decision-makers quickly caught the eye of potential partners, including the government, regional NGOs and the private sector. This work opened up opportunities to scale our behavior-centered approach to sustainable agriculture.
---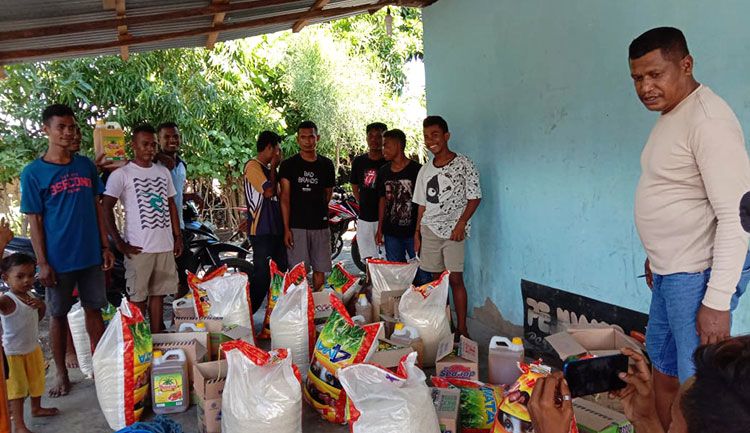 The Meloy Fund: A Portfolio of Support
The COVID-19 pandemic has disrupted supply chains globally and roiled seafood markets, reducing the demand for sustainably-caught seafood from small-scale fishers and threatening livelihoods of coastal communities. In response, the Meloy Fund—a pioneering impact investment fund supported by Rare and providing capital to enterprises that benefit coastal communities and ecosystems—implemented a multi-pronged strategy to provide aid to small scale fishers and the businesses that support them.
As part of these efforts, the Meloy Fund introduced rapid response loans to ensure the long-term viability of small businesses and their fisher-suppliers, while assisting current portfolio companies to continue operations safely and employ their workers through the pandemic. As part of these efforts, the Meloy Fund closed three new investments so far in 2020, including two companies sourcing seaweed from small-scale mariculture farmers in the Philippines.
The Meloy Fund is now managed by Deliberate Capital.
board of trustees
In 2020, Rare's esteemed Board of Trustees welcomed several new members and elected a new Board Chair. We are grateful to Rare's Trustees for all they do for conservation.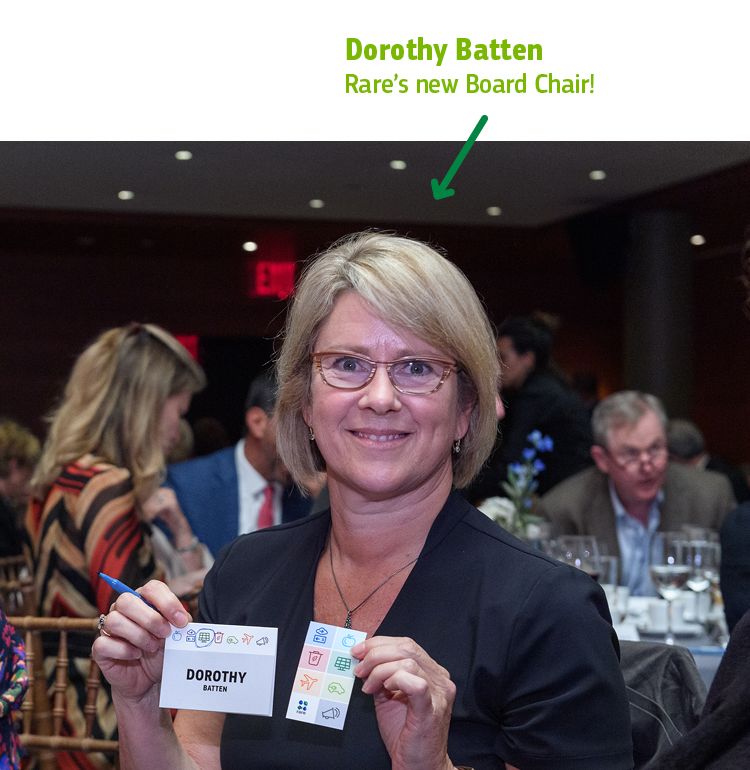 Board Chair
Dorothy Batten, President of DN Batten Foundation and Founder of iThrive Games, took the helm as the new Board Chair. Batten has served on Rare's Board since 2016. She succeeds Scott Amero. Read her Q&A.
---
New Trustees
Mehrdad Baghai is the Chairman of Alchemy Growth, and the co-author of the New York Times best-seller, As One, as well as Alchemy of Growth and Granularity. Previously, he was a partner at McKinsey & Company.
Michael W. Bonney is the Executive Chair of Kaleido Biosciences. Previously, Bonney was CEO and Director of Cubist Pharmaceuticals. Bonney was a regional winner and national finalist for Ernst & Young's Entrepreneur of the Year, and was one of six executives named as Marketwatch's CEO of the Year in 2011.
Dr. Elke Weber is the Gerhard R. Andlinger Professor in Energy and the Environment and Professor of Psychology and Public Affairs at Princeton University and a member of the National Academy of Sciences. Weber is also on the Advisory Council of Rare's BE.Center.